Clogged Drains or Sinks? Call a Plumber in Dalton, GA Today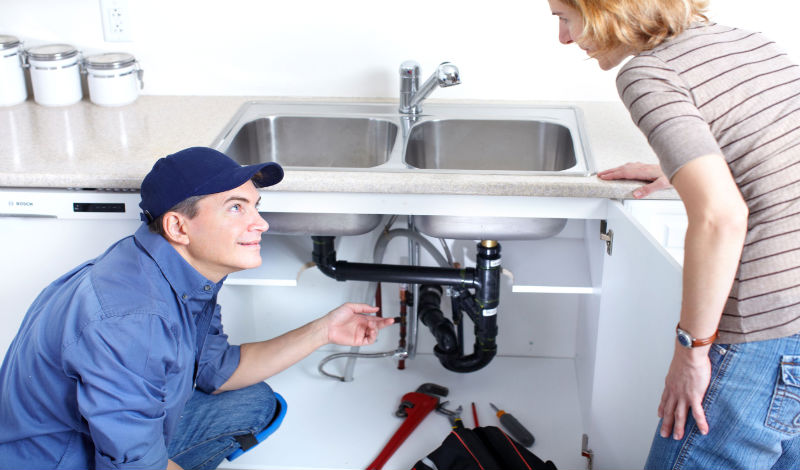 Not many people get excited about calling a plumber. It usually takes a big problem for people to call one, and that's a shame when you think about it, but the plumber knows that it's true. Plumbing is a good subject to ignore. How many times is your water heater, siting all alone in the corner of the basement, not thought of unless the water is cold? Most leaks are also ignored unless the dripping becomes unbearable. They must love working with leaks, clogs, and drains. If not, the plumber in Dalton, GA would not come out to your home during an emergency.
When do most plumbing problems occur? Hot water heaters seem to have an uncanny ability to burst during the middle of the night or put out cold water when everyone is getting ready for work or school. Plumbers know they'll get lots of calls after midnight when everyone else is asleep because this is when toilets clog or pipes in the basement give out and water is running all over the place. Many homeowners are also not sure where the shut-off valve to the water is located, but the plumber will know.
If you're building a new home, calling a plumber is especially crucial since they will install all the plumbing, put in brand new sinks, bathtubs, toilets, water heaters, sparkling clean garbage disposals and beautiful faucets in gorgeous sinks. These are the types of jobs the plumber in Dalton, GA views as extra special because, if anything happens and their customer has asked them to maintain the household plumbing every year, they are familiar with all the plumbing. Plumbing companies also have discounts running at all times where the customer can save money on various plumbing needs from week to week.
These companies also have 'contact us' buttons on their websites that makes it very easy to get in touch with them for estimates of jobs necessary at your home or place of business. Customers can also just call for an appointment. All of them have gorgeous plumbing fixtures at very affordable prices. Give a plumber a call today and have that leaky water tank repaired at an extremely affordable price. For more details, visit us, and for more updates, follow us on Facebook.